This Week in Music NFTs - June 6
Keeping the dream alive. Chaos, 0xSplits, Angelbaby and more.
Do people care about Music NFTs?
If you're reading this, you're one of the few who *probably* does.

What's being built is far from widespread, and far from revolutionary.

It's a new pocket of culture, and one that's not for everyone (yet).

It's for the active listener. It's for the true fan. The concert goer, the playlister, the curator.
It's time we brought back a love for music discovery. For curation. For music that is not spoon fed to us or served on an algorithmic silver platter.
It's a small movement, but one that's growing by the day. And - best of all - it really matters.
This is bigger than making a quick buck. It's bigger than flexing. This is about asking questions and rewriting playbooks that haven't been challenged for decades.
And it's all happening right here.
This week - we're going to highlight what's out there.

It's time for slow mints, time to get away from sell outs. Instead, it's time to give curators a chance to shine.

Here's where to look.
Freshly Minted
Top Stories
SongCamp Debuts CHAOS
The 77-artist headless band premiers with ~2000 packs sold.
1900 Packs have been minted at
chaos.build
That's 335 ETH, or $625,000 USD. Funds flow directly to the 77 artists involved +
@songcamp_
's treasury via the
@0xSplits
protocol 📦🤩💽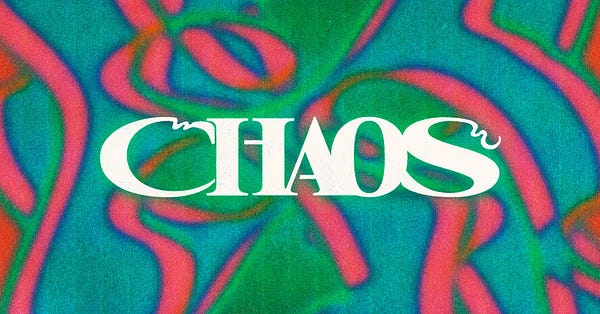 Chaos
77 artists. 1 headless band. A music collection like no other.
chaos.build
0xSplits Announces Liquid Splits
0xSplits shares a new framework for royalty ownership in collaboration with SongCamp.
AngelBaby Releases Gino the Ghost Collab
The rising metastar airdrops a Music NFT along with topping the Audius charts.
SoundMint Back in Time Reflection
SoundMint reflects on the generative music drop with Kaien Cruz
WavWRLD Announce NFT NYC
Join an emerging web3 community for a special night of Music NFTs in NFT NYC
wavWRLD community-driven web3 music showcase A new URL --> IRL
#web3
music experience to bring artists & their collectors together at
@NFT_NYC
June 22 | 5-10 pm | 95 Delancey Street, NYC, NY RSVP ->
bit.ly/3x4FIMx
June 22 June 22 June 22 Stay tuned for lineup 👀🌊🌐
Bonus Reads
Coopahtroopa - Women in Music NFTs
DAOprimer - Music DAOs
ROHKI - Treasury Buyback
Arjan Write - Music NFTs w Peter Saputo
LATASHA - Buying the Label
Austin Robey - Headless CHAOS
Ben Green - Lightbulb Moment
Funghibull - Metastars
---
This Week in Music NFTs is curated by Coopahtroopa. To stay up with the movement and submit your work to be featured, follow me on Twitter!